All Sports
Navigation
All-State
Players
500 Club
Teams
1
Oneonta
658
2
T.R. Miller
651
3
Deshler
641
4
Fayette County
631
5
Enterprise
624
6
Benjamin Russell
619
7
Thomasville
617
8
Bessemer City
616
9
Decatur
615
10
Colbert County
615
11
Demopolis
598
12
Hamilton
593
13
Russellville
591
14
Hartselle
586
15
UMS-Wright
580
16
Jackson
571
17
Guntersville
567
18
Cullman
566
19
Walker
564
20
Sidney Lanier
564
21
Cordova
564
22
Alexandria
555
23
Foley
553
24
Hazlewood
550
25
Anniston
550
26
Murphy
547
27
Athens
543
28
Sylacauga
542
29
Etowah
541
30
Prattville
539
31
Clay County
535
32
Dothan
531
33
Elba
531
34
Fort Payne
529
35
Auburn
528
36
Winfield
528
37
Lineville
524
38
Oxford
524
39
Huntsville
518
40
Shades Valley
516
41
Dadeville
515
42
Addison
514
43
Tuscaloosa County
513
44
Gordo
509
45
Sweet Water
507
46
Wetumpka
505
47
Central Phenix City
503
48
Tallassee
501
49
Luverne
500
Coaches
Coach
Wins
1
Buddy Anderson
311
2
Waldon Tucker
309
3
Glenn Daniel
302
4
Robby James
298
5
Jamie Riggs
295
6
Spence McCracken
280
7
Wayne Trawick
277
8
Robert Higginbotham
270
9
Nolan Atkins
270
10
Danny Horn
265
11
Terry Curtis
255
12
H.L. Shorty Ogle
253
13
Dale Pruitt
250
14
Mac Champion
247
15
Joe Nettles
246
16
Robert Gartman
246
17
Hugh OShields
244
18
Bill Bacon
242
Missing Things
Can you help us out?
News
We now have
795 teams & 160,371 games.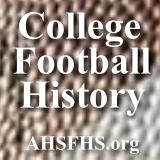 Search Web
Custom Search
Search Site
Custom Search
Members Only
Useful Info
Contributors
WHM submitted Catholic Montgomery scores and Coaches back to 1945.
Joe Ferguson submitted Enterprise scores and Coaches back to 1921.
Danny Jones submitted Northside scores and Coaches back to 1959.
Lissoy submitted Auburn scores and Coaches back to 1911.
Darrell Brock submitted West Point scores and Coaches back to 1964.
Todd Dillashaw & Roger Ellis submitted Hamilton scores and Coaches back to 1912.
John L. Williams submitted Deshler scores and Coaches back to 1924.
Red Devil submitted Central Phenix City scores and Coaches back to 1928.
Ben Lusk submitted Guntersville scores and Coaches back to 1914.
Ben Estes submitted Brewer almost complete back to 1970.
Jeff Williams submitted Benjamin Russell Completed back to 1922.
Steven Burchell submitted Lauderdale County scores for many years back to 1926.
Mike Goodson submitted Gadsden scores back to their first season in 1924.
John Vital submitted Hazel Green scores back to 1962, which was their first season. He also gave us Madison Academy.
Daryl Lowery submitted Jemison scores back to 1947, the first year for Football in Jemison.
The History of High School Football in Alabama
---

Welcome to the Alabama High School Football Historical Society. Our goal is to chronicle a complete history of high school football in the state of Alabama. We also provide other important information including coaching records, state wide polls, state championship summaries, region and area records and much more. If you can provide accurate scores or any other information related to our efforts we encourage you to contact us.

Coaching Changes

A look at every high school football head coaching change since the end of the 2014 football season.




2014 Season in review

AHSFHS.org December, 29nd, 2014
A week by week recap of the football season.



---

Current Streaks

Winning Streak
15 - Fyffe, Clay-Chalkville, St. Paul's
58 - Edgewood Academy, AISA
Losing Streak
39 - Butler
Regular Season Wins
24 - Maplesville
Region Winning Streak
42 - Tanner
Region Losing Streak
39 - Bullock County
Home Winning Streak
42 - Maplesville
Consecutive Winning Seasons
22 - Gordo
Consecutive Playoff Seasons
32 - Luverne
Consecutive Weeks Top Ten Ranking
162 - Hoover
Consecutive Games Scoring
354 - T.R. Miller


Articles AHSFHS.org

Team records and the upcoming 2014 season.


AHSFHS.org August, 15th, 2014


A look at some of the more important records as teams enter the season.



---

The new teams this season.


AHSFHS.org August, 7th, 2014


Has a team ever qualified for a playoff spot in their initial season of playing high school football?



---

Our Progress and Bill Plott


AHSFHS.org July, 29th, 2014


A friend joins AHSFHS.org to assist us with research and the task of completing our project.



---

Andalusia 1976
Andalusia 1977


Brant Locklier July, 28th, 2014


A couple of articles about the 1976 and 1977 state championship games from the press box.



Historical Football News

* It is difficult to imagine but there are actually sports in Alabama other than football. AHSFHS.org has put together a list of the state champions for every sport. An entire section is devoted to recognizing these champions of past years.
Read More

Articles Archives

Articles Archives - past articles about the history of high school football in Alabama.

Historical Football News


The first all-star high school football game


AHSFHS.org February, 6th, 2014


The first Crippled Children's Clinic All-Star football game in Birmingham.



---

Stacy Luker, head coach at Sweet Water resigns


AHSFHS.org January, 10th, 2014


Coach Luker, with an overall record of 171-66 resigns at Sweet Water.



---

1966 T.R. Miller vs. W.S. Neal Video


AHSFHS.org May, 5th, 2013


T.R. Miller's Tigers ended an eight year losing string in defeating W.S. Neal 25-14 in the 1966 edition of the annual 'Battle of Murder Creek'.



---

The Latest at AHSFHS.org

AHSFHS.org August, 3rd, 2015
Are you ready for some football? A look at some of the team records for the upcoming season.
Team Records



---

Rosters July, 7th, 2015
AHSFHS.org is working to complete rosters for each of the State Championship teams since the playoffs began in 1966.
Championship Rosters



---

Bill Plott May, 19th, 2015
New research from Bill Plott for Walker, Cullman and Blount Counties.
Bill Plott (part 1)



---

Bill Plott May, 19th, 2015
New research from Bill Plott for Colbert, Franklin, Lauderdale, Lawrence, Marion and Winston Counties.
Bill Plott (part 2)



---

Oneonta & T.R. Miller May, 19th, 2015
A fresh look at the team with the most wins in Alabama high school football history.
All-time winningest programs.



---

2014 Football Playoffs

---

AHSFHS.org September, 13th, 2014
A look into the teams and how they have done against top ten teams over the years.
Records against ranked teams.



---

Alabama High School Football


Our latest series will look at the undefeated teams and their amazing seasons. A game-by-game summary of the teams that navigated an entire season without losing a game.

The Undefeated Playoff Teams



---


A series of articles we began last season and will update each year about the men who have roamed the sideline of the Alabama high school football fields over the past 100 years. Find out who are the best of all-time.

The Coaches of Alabama High School Football



---


Over the past 100 years there are games that have come to define the meaning of the word memorable. Fans remember them for years to come and talk about them forever. We take a look at some of those games in a series on the greatest games in history.

The Greatest Games in High School Football



---


With the recent talk among college football fans debating whether the current Alabama team is considered a dynasty, we at AHSFHS.org thought it would be great to look back at some of the dynasties in high school football.

The Alabama High School Football Dynasties



2014 Reclassification

AHSAA approves classification changes for 2014


AHSFHS.org January, 22nd, 2014


AHSAA Central Board Approves 7-Class System For 2014-16.


---

The new alignments with last years' records




AHSFHS.org Fan Shop

* This is your chance to show your team colors as a fan of high school football. Shop for hundreds of items with your school's colors and logos at the AHSFHS.org Fan Shop.




Other Team Sports on AHSFHS.org

Following years of research, in June of 2007 the AHSFHS.org website became a reality. Many people have gotten involved to assist with the research of the schools and teams to make this possible.

Now, in 2012 other team sports have joined football as a part of our research. Initially AHSFHS.org will include information about the state tournament, all state teams, all tournament teams, player awards, coaches and team records. The additional team sports will include Basketball and Soccer for both boys and girls, Volleyball, Baseball and Softball.

Check it out here at WWW.AHSFHS.org/sports



---
ASHFHS.org Progress
You can keep track of our progress in completing teams back through the 1950 season by clicking on the link in the right-hand column called 'Our Progress'.
We are working to finish as many teams as possible back through the 1950 season. If you can assist us in this research in any way just let us know.
More information
We are also interested in completing the coaches for every team. If you can assist us in any way we will appreciate the help.
Tales from Alabama Prep Football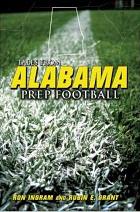 Ron Ingram and Rubin Grant have covered High School football in Alabama for many years and have produced a great book on the sport. A must read for every high school football fan. If you haven't read it get a copy today. It was during high school that players such as Bo Jackson, Pat Sullivan, Bobby Bowden, Bart Starr, John Hannah, Kenny Stabler, Pat Trammell, Terrell "T.O." Owens, and Carnell "Cadillac" Williams-to name but a few-began their ascent to stardom.
Another good book on HS Football in the state is the Complete History of DeKalb County/ Ft Payne Wildcats Football. Larry Hancock did much of the research and put the book together. Copies are available through the school.


The Beginning
The game of American football as played today by high school, college, and professional teams grew out of rugby-style football which in the mid-1870s replaced a largely kicking game known as association football. Although initially played on village greens and on college fields, the first intercollegiate game took place on 6 November 1869 when Rutgers defeated Princeton 6-4 in a soccer-style game. Five years later, Montreal's McGill University playing at Harvard introduced rugby football, which would be rapidly adopted by eastern teams. *Answers.com