2022 Mr. Football
Tweet
Share on Facebook

---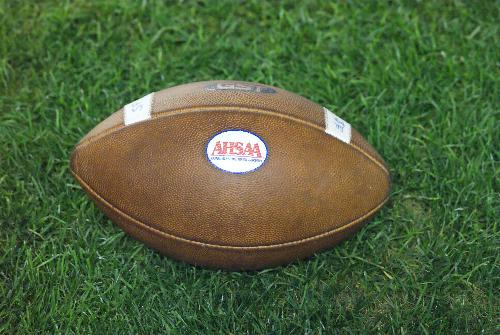 I know it's way too early to talk about the ASWA Mr. Football award for the 2022 season but it never hurts to look at the possible candidates.

Before we look ahead let's check out the past winners. There have been a total of forty players who have earned the award since 1982 when the first Mr. Football was announced by the Alabama Sports Writers Association. The winner that year was Tommy Compton of Vigor. Last year's winner was Ryan Peppins from the Thompson Warriors.

To break down the winners by classification we will look at the years after 1983 when the AHSAA went to six classifications.
7A - 2
6A - 19
5A - 7
4A - 3
3A - 3
2A - 2
1A - 2

By position:
QB - 15
RB - 17
WR - 4
DB - 1
OL - 1
TE - 1
DL - 1

The players from 6A have won as many as all the other classifications combined. Class 7A did not appear until 2014 but they only have two winners the past eight seasons. In the first nineteen years of the award quarterbacks won it twice but have garnered thirteen of the past twenty-one.

The running back position was popular with a dozen winners in the first nineteen years. It seems to have flipped from a running back award to the quarterbacks in 2000 with the introduction of the spread offenses in Alabama. Only two defensive players, Ga'Quincy McKinstry and DeMarco McNeil, have won the award over the years. In 2005 Andre Smith of Huffman became the only offensive lineman to win.

For a complete list of every Mr. Football in Alabama go HERE.


---


Here are some of the early favorites for this year's award in no particular order.

Chris Vizzina, Briarwood - The Briarwood quarterback commited to Clemson in April. Vizzina threw for 2,065 yards as a junior last season with 16 touchdown passes and just four interceptions, helping Briarwood Christian to a 10-2 record. He added 600 yards on the ground and 15 rushing touchdowns.

Earl Woods, Hueytown - Possibly the most dynamic player in the state this season. He completed 170-of-300 passes for 3,072 yards and ran for another 2,123 in 2021. Woods tossed 32 touchdown passes and ran for another 35 TDs. If he stays healthy the Golden Gophers will be in every game once again this season. He is still undecided on where he will play at the next level.

Jack Hayes, Piedmont - Hayes led Piedmont to the Class 3A state title. He completed 160-of-258 passes for 2,673 yards and 38 TDs. He was intercepted just twice. Hayes also rushed for 1,027 yards and 21 TDs. He was named 3A Back of the Year in 2021.

Khalifa Keith, Parker - As a junior last year, Keith rushed for 1,877 yards and scored 28 TDs. He averaged 9.9 yards a cary. He scored six touchdowns in a 40-30 victory over Fairfield in 2021. Keith is committed to Kentucky.

Jeremiah Cobb, Catholic Montgomery - The four star running back from Montgomery has committed to Auburn. As a sophomore he rushed for 2,013 yards and 18 TDs. He followed that up by rushing for 2,163 yard and 30 TDs last year as a junior. He also caught 24 passes for another 561 yards and 8 scores.



---
David Parker
AHSFHS.org
dparker@ahsfhs.org
Great Moments in Alabama High School Football History

Homewood defeated Benjamin Russell in five overtimes during the Class 5A Super Six state championship game in 2000.