A Decade of Work
Tweet
Share on Facebook


Ten years ago the AHSFHS.org website went from an idea that I had carried around for more than a decade to a reality. The concept was simple. Research every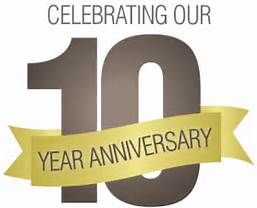 high school football game every played in the state and document the results on a website. How difficult can it be?

While I had come up with the idea some ten years earlier, it remained a dream for several reasons. It is one thing to research and write down all the scores for each team, it is entirely another to design a viable website that is easy for visitors to use.

There were several models that ended up in the trash heap before I was content with something that would work. Thus the current format you see on the website became a reality. While it is not the newest and greatest. It is functional.

From the start the main goal was to research and document scores. That soon evolved into finding coaches, all-state players, champions, polls and everything else that could be found pertaining to high school football. Today we have 6,499 different coaches in our database along with 26,580 different players that have been named to at least one all-state team.

From the beginning we have deviated very little from the goals and aspirations of the group. AHSFHS.org has been and will always be a totally free to the public as a resource for the history of high school sports in Alabama.

We are not in the business of sensationalizing the coaches or athletes. There will not be dramatic stories about the the problems of the people involved with these sports. We are not about attracting visitors with 'click-bait' or writing articles just to stir up interest. I will leave that to the other guys in the business.

We are about producing content that shows the athletes and coaches in a positive light. There are still countless events in the history of high school sports to explore. There is no need to beat up on a team, school, coach or athlete when they are down. That is simply much too easy.

While I have never claimed to be a sport writer, I do enjoy sharing things I find and turning them into stories that are interesting to some sports fans at the high school level.

Over the past decade many people have been instrumental in the advancement our our project. Many of the original group still hang around and are great at providing new information, coaching changes and correcting mistakes. Shane, Mike, Lee, Daryl and Andy have been with us from the very beginning. Many other have joined us over the past decade.

Over the years more and more coaches and members of the media have assisted us behind the scenes, mostly via email, to correct mistakes and complete research. We get so many emails each week that are instrumental in the accuracy of AHSFHS.org. We appreciate every one that takes the time to insure the accuracy of our work.

David Parker
AHSFHS.org
dparker@ahsfhs.org
Great Moments in Alabama High School Football History

The first football game played by a high school team in Alabama was in 1892 when Central Birmingham (Phillips) lost to Alabama 56-0 on November 11.