2016 All-Star Week
Tweet
Share on Facebook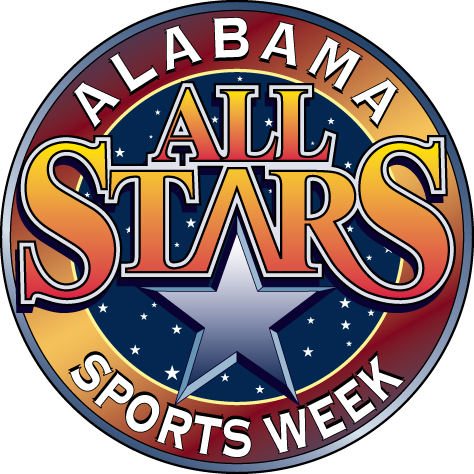 A couple of years ago we were able to put together the rosters for the Alabama All-Star football game played annually each summer in Tuscaloosa between 1948-1984. The game was a huge success for many years and drew as many as 16,00o fans on occasion. But, in 1984 it was dissolved due in part to the lack of support and the state playoffs.
In 1997 the game returned as part of the AHSAA Sports Week in Montgomery each summer. The game was actually played in December following the 2005 and 2006 seasons. This event has grown to include all-star games in almost every sport later this month.
Senior players from all sports for the Class of 2017 are chosen by the Selection Committee from nominations submitted by high school coaches from across the state to participate at the 20th annual AHSAA Summer Conference and AHSADCA All-Star Games competition in Montgomery July 18-22.
The Alabama High School Athletic Directors & Coaches Association (AHSADCA) All-Star Games also include in-state games in baseball, softball, boys' and girls' basketball, volleyball and football. The 56th North-South All-Star football game will be played Thursday night, July 21, at Cramton Bowl.
The AHSAA Summer Conference is a week-long event that includes sports-specific clinics and special sessions for coaches, principals, athletic directors, cheerleading coaches and officials. Also, an All-Sports Equipment Expo and other related activities are scheduled throughout the week.
Among the week's highlights will be the Sportsmanship Luncheon honoring all schools that have not had an ejection or fine during the 2015-16 school year, and the Championship Coaches Awards Banquet that includes the naming of the 2015-16 Making A Difference Award Recipients, Coaches of the Year in each sport and the AHSADCA Athletic Director of the Year. Both banquets will be Friday, July 22.
Concluding the week will be the annual Officials Awards Banquet set for Saturday, July 23, at noon.
The South holds a 30-24-2 edge in the North-South series which began in 1948. The North won 14-13 last year.
In honor of the next week we have researched the games since 1997 and have completed rosters and coaches for every game except the 1997 contest. They can be found
here
and the players will show up for each high school team they played for that season.
David Parker
AHSFHS.org
dparker@ahsfhs.org
Great Moments in Alabama High School Football History

Clay County shutout an amazing eleven opponents in 1996. The Panthers outscored their opponents 613-42 finishing the season 15-0.