---
2012 Football Regular Season Notes
---
Regular Season Notes

Spain Park, Spanish Fort, Beauregard and Central Clay County each won their first region championships in th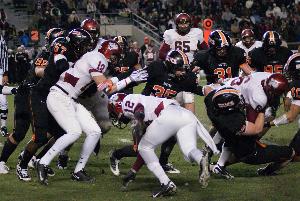 eir school's history.

Other teams winning championships along with their last one included Walker (1999), Geraldine (2000), Notasulga (2001) and Benjamin Russell (2002).

Trinity stretched their streak of consecutive winning seasons to thirty-one.


Playoff Notes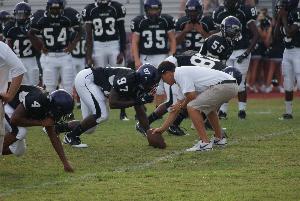 Central Clay County is one of the newest schools in the state but it did not prevent them from qualifying for the playoffs. The team will be in action later this week as the playoffs begin. Other teams making the playoffs for the first time in their teams history include D.A.R., Ellwood Christian, Sipsey Valley and St. Luke's.

Teams back in the playoffs this year after droughts include Baker (1990), Northside (1994), Shades Valley (2000), B.B. Comer (2001) and Samson (2001).

Luverne continues their streak of consecutive playoff appearances with a state best streak of thirty straight appearances.

Teams who have never won a first round game that qualified for the playoffs in 2012 include - Central Clay County, D.A.R., Ellwood Christian, Northside, Saraland, Sipsey Valley and St. Luke's. Each of these teams would like to get their championship hopes underway with a win next Friday night.

Team missing the playoffs which are accustomed to being in the hunt for a state title include - Murphy, Prattville, Leroy, Oxford and Guntersville.

Great Moments in Alabama High School Football History

Brantley won an amazing 62 consecutive region games between 2002-2010.