---
2011 Football Regular Season Notes
---
Regular Season Notes

Bayside Academy won the first region championship in the schools history along with finishing the 2011 season undefeated. Shoals Christian also won their first region championship in their brief history. Hueytown won their first region championship since 1975.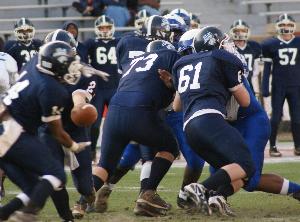 Other teams winning championships along with their last one included Muscle Shoals (1988, Sardis (1988), Berry (1996), Winterboro (1997) and Blount (1998).

Russellville's string of eleven consecutive 10 win seasons appears to have come to an end after the Tigers finish the regular season with a 5-5 record. The Tigers have an outside shot at continuing the streak if they can reel off five wins in the playoffs and capture the 5A State Championship.

Clay County stretched their streak of consecutive winning seasons to 29 by completing the regular season with a stellar 9-1 record.


Playoff Notes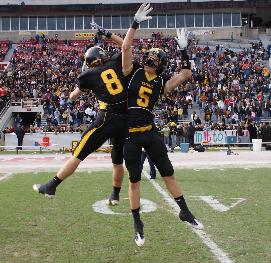 Saraland and Sumter Central are two of the newest schools in the state but it did not prevent them from qualifying for the playoffs. Both teams will be in action later this week as the playoffs begin. Other teams back in the playoffs this year after droughts include North Sand Mountain (1998), Brookwood (1999), Akron (2000), Headland (2000) and Woodlawn (2000).

Colbert County failed to qualify for the playoffs after making an appearance in the past 30 seasons. Luverne takes over the lead with a string of 29 straight appearances.

Teams that have never won a first round game - Pleasant Home, Barbour County, Holly Pond, Paul Bryant, Hazel Green, Northridge, Evangel Christian and Prattville Christian in AISA.

Great Moments in Alabama High School Football History

Ken Stabler, Bart Starr, Ozzie Newsome, John Stallworth, John Hannah and Buck Buchanan are all members of the NFL Hall of Fame and played high school football in Alabama.