2011 Champions Challenge
Thomasville, Hueytown Ready To Put Best On Best in 2011 al.com Champions Challenge
MONTGOMERY -- Thomasville High School football coach Jack Hankins said his players realize Friday night's al.com Champions Challenge football game with Hueytown at Cramton Bowl is a pre-season contest that won't count on the Tigers' record.
But ...
"When our kids in Thomasville strap on their headgear and pads, they come ready to play," said Hankins. "I never have to worry about our kids giving it their best effort. We had better be ready for Hueytown. They've got the best football player I think we've ever had the chance to be on the field with."
That "player" is senior Jameis Winston, the 6-foot-4 quarterback who attracted college recruiters from every corner of the football universe before settling on Florida State earlier this summer.
"From what I have seen of him on film, he is without a doubt the best high school quarterback in the country," Hankins said.
The sixth annual al.com Champions Challenge Football Classic, an event of the Alabama High School Athletic Association and hosted by the Alabama High School Athletic Directors & Coaches Association, kicks off the first of three games Friday night at 7 p.m. at Montgomery's Cramton Bowl.
The series continues Saturday with defending Class 1A state champion Sweet Water (12-3) facing 2010 Class 3A state runner-up Hamilton (14-1) at 5 p.m. and defending Class 6A state champion Daphne (15-0) meeting Jefferson County Class 6A powerhouse Clay-Chalkville (9-4) at 7:30 p.m.
All three games will be webcast live by Raycom and can be accessed at the AHSAA's website www.ahsaa.com by clicking on the network link:
http://www.theahsaanetwork.com/browse/upcoming
Local Raycom Media stations (WSFA, WBRC, WAFF, WDFX and the AHSAA Sports network) will also livestream the games through each station's website. The AHSAA Radio Network is also broadcasting the games that can be accessed at www.ahsaa.com.
Hankins' Tigers have won 96 and lost just in his nine-year tenure - an average of 10.7 wins per season. Thomasville rolled to the Class 4A championship last year with a perfect 15-0 record. Hankins normally might worry about his players still having their heads in the clouds after such an impressive season, but ...
"We only have two offensive players returning on offense and we lost a great class of seniors," said Hankins. "We have had so much teaching we had to do that there hasn't been any time to relax. Besides, Hueytown is good enough to beat just about anybody. Winston is good enough to put 40 points on anybody quick. Our kids relish the challenge though. I like that about them. "
One player who is especially looking forward to the challenge is senior middle linebacker and University of Alabama commitment Tyler Hayes, Hankins said. "We plan to have him spying Winston. Tyler wants to go up against the best, and Winston is the best. That should provide some special moments for the fans who watch that matchup."
Hueytown (11-2) reached the third round of the Class 5A state playoffs last season, knocking off 2009 state champion Demopolis in the second round before falling to eventual 2010 state champ Spanish Fort. Coach Matt Scott's Gophers are looking at the al.com Champions Challenge game as a stepping stone to what they hope will be a Super 6 finish in December.
"We are looking forward to playing a great team like Thomasville," said Scott. "Our players want to play the best, and Thomasville has shown already they are one of the best."
The Tigers shattered virtually every Super 6 offensive record last year with the 59-34 win over Deshler at Auburn's Jordan-Hare Stadium including points (59), rushing yards (447) and total yards (487). Hayes certainly did his part. After Deshler's William Minor raced 75 yards on the first play from scrimmage for a touchdown, The 6-foot-3, 215-pound Hayes returned the following kickoff 77 yards for a Thomasville score. He finished the game with 268 tandem yards with 148 on three kickoff returns, 80 rushing on four carries and 40 receiving on three catches. He also had a 36-yard punt and made two tackles on defense.
"That's the kind of player he is," Hankins said. "Tyler loves to play the game. He's the kind of leader you want on your side."
All six teams are making their first appearances in the Champions Challenge series. Sweet Water, with nine state championships to its credit, and Daphne (three state titles) are coming off state championship seasons. Hamilton had its best season ever with 14 wins last year, and Clay-Chalkville brings in one state title (1999).
The Champions Challenge Series history:
Al.com Champions Challenge History
2010
Opelika 34, Greenville 6
Auburn 30, Spain Park 3
Jackson 30, Trinity 8
2009
Prattville 37, Carver-Montgomery 0
T.R. Miller 27, Leeds 7
Hoover 32, Oxford 27
2008
Prattville vs. Oxford, canceled due to inclement weather
2007
Prattville 36, North Gwinnett, Ga. 3
2006
Hoover 38, UMS-Wright 0
Clay-County 41, Addison 6
---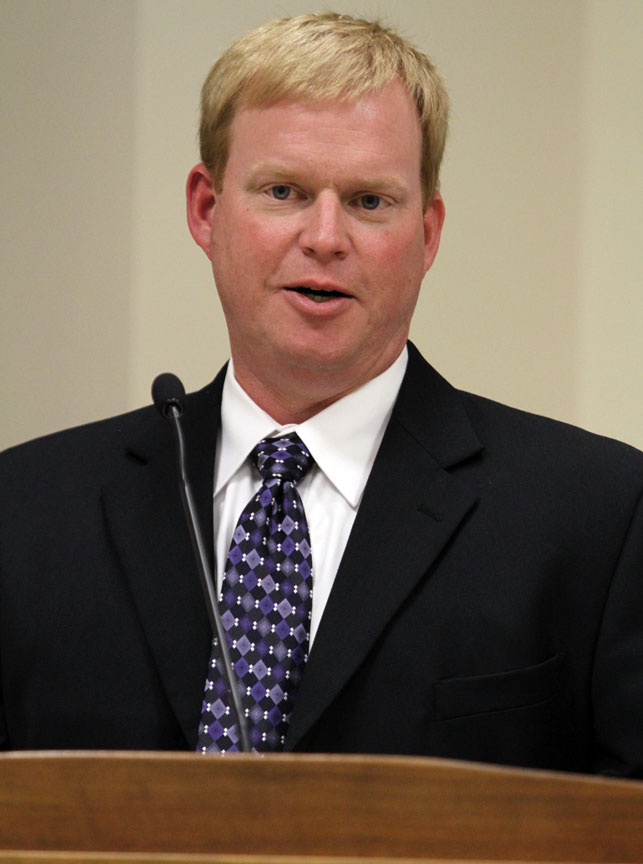 ---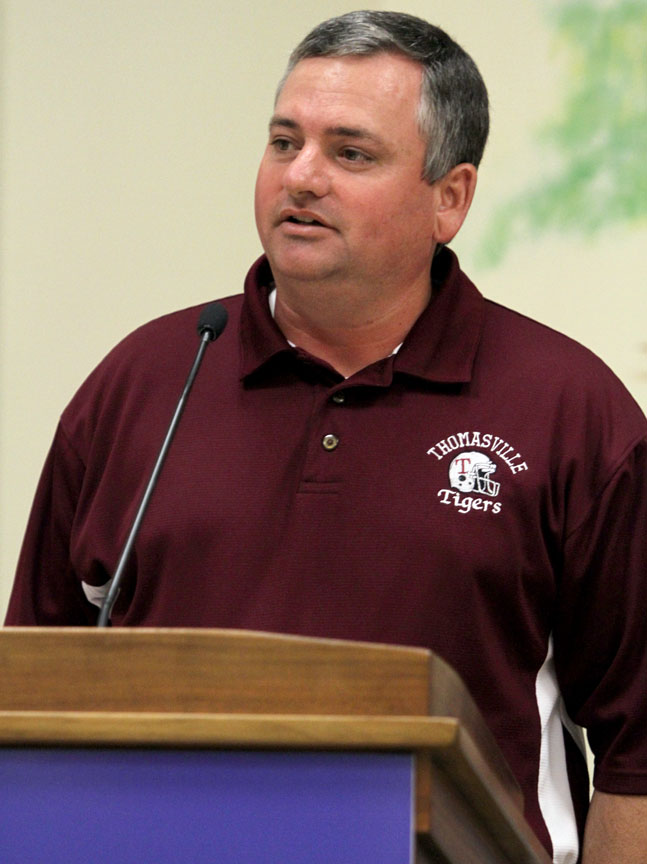 Great Moments in Alabama High School Football History

The Tuscaloosa Black Bears were considered one of the best programs in the nation from 1925-1931. Their record over that span was an amazing 61-0-3.