Bill Yancy
Tweet
Share on Facebook

By JOE CAGLE
Advertiser Gleam
Some things in sports are as predictable as the sun coming up each day. Like, football season in the fall or the sound of an aluminum bat sending a fastball into right field during the spring.
One constant for Marshall County sports has been Bill Yancy. The last 55 seasons Yancy has served as the voice of the Guntersville Wildcats on 95.9 FM. When he first started in 1965, the Guntersville Wildcats were known as the Marshall County Wildcats. So needless to say Yancy has seen some changes, but he couldn't predict the changes ahead of him for the 2020 season. Due to COVID-19 pandemic, Yancy has decided to hang up the head set in an abundance of caution. Yancy's son Jeff has provided for the color analysis with his father since 2012.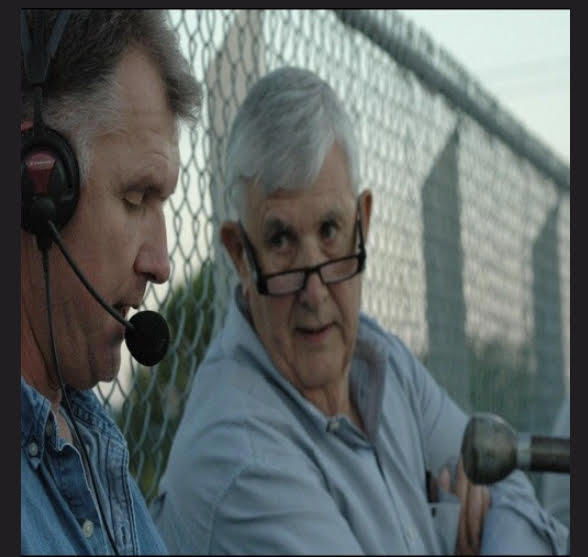 "I will never forget being able to work alongside my son, Jeff," Yancy said. "I wanted him [Jeff] to be able to take over play-by-play, but his job responsibilities prevented that at this time. He knew how much preparation the old man put into each game."
Jeff will remain on the radio to provide color analysis and Greg Galsscock will take over the play by play duties.
Looking back over 55 seasons, Yancy had a tough time deciding which memory is his favorite.
"My Gosh, we are talking about 55 years searching for my fondest memory," he laughed. "That covers a lot of territory in games and friendships. Talking about a game, that would be the 1967 Huntsville game. David Amado Kicked a field goal on the last play to win 9-7. The week before the Wildcats had opened the season with a lost to a mediocre Boaz team. The 'Cats, against some of the strongest teams of any season, reeled off nine straight wins becoming Marshall County's first playoff team. There would only be a fraction of inch between this memory and the next."
Yancy also reminisced on past players like Kent Looney, Jordan Bentley and of course, the 2006 state championship team.
95.9 FM station manager Kerry Jackson said no one knows Guntersville football better than Yancy.
"He's been very involved in all things Guntersville and also the 100 plus year rivalry between Guntersville and Albertville," Jackson said. "In 55 years, he's never missed a game. Simply put, Bill is Wildcat football.
Guntersville played Locust Fork in a jamboree last night with no radio call. The Wildcats travel to Arab next week with the radio crew calling the game. Yancy will provide some at-home analysis during the game over the phone.
"There is an old saying, 'all good things must end,'" he concluded. "I hope it has been as good for the listener as it has been for me. I have been fortunate to put together a string of healthy Friday nights."
When asked about the possibility of coming back next season, Yancy said, "Who knows about the future, the days are long, and the years are short."
Great Moments in Alabama High School Football History

Murphy and Theodore battled through seven overtimes before the Panthers came out on top 33-26 in 1979.